Board of Directors

---
Tricia Barker – President     LinkedIn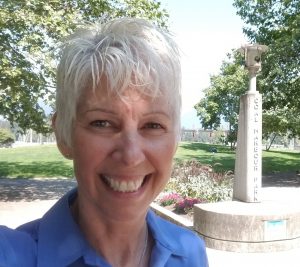 Tricia was born in Vancouver but is quick to remind people her family is from Aberdeen. In October 2018, Tricia was elected to the Vancouver Park Board and is one of seven Commissioners that oversee all aspects of parks and recreation in Vancouver. She gives thanks to the many ScotCanBC connections that assisted her during the long election process. In her day job, Tricia is a certified personal trainer with a specialty for work with seniors and is an advocate for seniors and people with terminal illnesses. She has used her background in the advertising/marketing world to create Scottish based events like the Simon Fraser University Robbie Burns Recitation Marathon and the BC Highland Games Haggis Hunt. She is also involved with the literary community with a focus to her the extensive Scottish favourites.

Gareth Withers – Past President    LinkedIn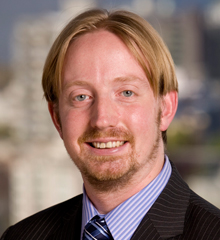 Gareth Withers is originally from the Scottish Borders but has been living in "Beautiful BC" since 2006. He is a Scottish Chartered Accountant as well as a BC Chartered Professional Accountant. Gareth trained with Ernst & Young in Edinburgh where he focused on the brewing and distilling sector, an industry he remains passionate about. As a Senior Manager at Ernst & Young Vancouver, Gareth worked for over a  decade with many of BC's leading industries including mining, technology and life sciences. Since leaving EY he has specialized in working with international mining companies. His combined experiences of living and working in Scotland and BC have resulted in a desire to help create a vibrant Scottish Canadian business network in BC 

John Coupar – Vice President  LinkedIn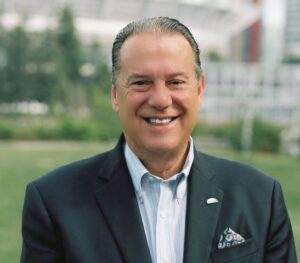 Coupar will bring his strong business and networking background to ScotCanBC, having spent many years in senior management positions in several Canadian corporations. Until recently, John served as President of a leading green carbon-neutral transportation company. John has also served as an elected Vancouver Park Board Commissioner since 2011.
Coupar has additionally served his community in the following roles: Past President of Friends of the Bloedel Association, Past Governor of VanDusen Botanical Gardens, Former member of the VBGA executive committee, and Public Board Member on the College of Dietitians of British Columbia and served on the College's registration committee.
In 2013 Coupar received the City of Vancouver Heritage Award of Honour for his successful campaign to save the Bloedel Conservatory in Queen Elizabeth Park. He obtained significant private funding and capital funding from the civic and federal government to restore and refurbish the Conservatory.
Alyssa Weyrauch – Treasurer    LinkedIn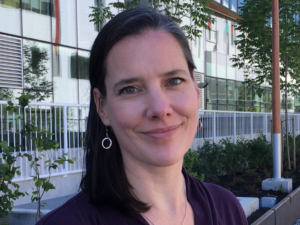 Alyssa thrives as the Director of Finance of Great Northern Way Trust (GNWT) at the Centre for Digital Media (CDM). Prior to starting at GNWT as the Sr. Accountant in 2014, she attained her CGA in 2007 and worked in a number of industries such as: Manufacturing, Junior Exploration, Mining, Public Practice, Architecture. At GNWT the Accounting and Finance complexities of Real Estate Development, as well as the broad scope of Property Management, Investment Management, and Education keep her excited about the work. She also enjoys the challenges that come along with communicating financial aspects of the business to four Committees, four Partner Universities and a Prominent Board of Directors.
Outside GNWT Alyssa and her husband are raising three beautiful kids to be fair, kind and respectful; values she embodies herself. An Anthropology major at university, when not enjoying life in East Vancouver, one will most likely find her with her family living the cabin life at Lillooet Lake.
Iain G. Ball – Secretary    LinkedIn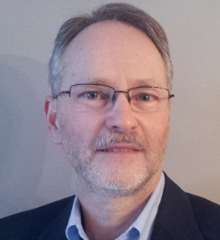 Iain is a Financial Consultant with over 25 years of international experience in finance, corporate finance and management. He is originally from Edinburgh, Scotland, and moved to Vancouver, BC, in 1981. Iain is the former Chief Financial Officer and Director of Progressive Solutions Inc., a software company that was acquired in 2012. Iain established the company's UK operations in Glasgow, Scotland, where he was the company's Financial Director. He has experience in the successful growth, financing and international expansion of a range of businesses. He holds a Bachelor of Science (Honours) from the University of Aberdeen, a Master of Business Administration from Simon Fraser University and is both a Scottish and Canadian Chartered Accountant.

Malcolm Wallace     LinkedIn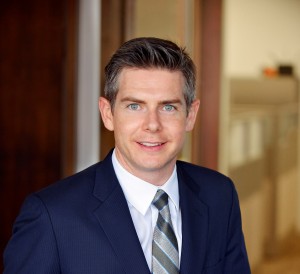 Malcolm Wallace is a Benefits Consultant at HUB International, where he helps clients manage their group insurance and group retirement programs. Malcolm started his career with a major Canadian insurer in 2009 before joining HUB (and a prior HUB entity, TRG Group Benefits) in 2012. Malcolm has his Bachelor of Arts Degree with a double major in Business Administration and Economics from Monmouth College in Illinois. He holds his Group Benefits Associate (GBA) designation and is always eager to continue learning through industry courses and workshops. Malcolm currently manages a block of key accounts and enjoys building a relationship with new clients who share his values and vision.
Outside of the office, Malcolm and his family love getting outdoors and travelling. He is also an avid golfer and soccer player and appreciates the balance between an individual and team sport.
Ollie Campbell    LinkedIn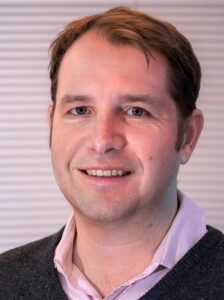 Ollie Campbell arrived in Vancouver from the UK in March 2017. With an MSc in Security Sector Management from Cranfield University, Ollie followed up a 17-year career as a British Army officer with a role as a Senior Policy Advisor at the UK Mission to the United Nations, focusing on sanctions and non-proliferation. He now works as a Senior Policy Analyst at Engineers and Geoscientists BC with a portfolio covering government relations, governance and the implementation of the Professional Governance Act. Ollie is a fan of most sports, and maintains a key interest in international affairs.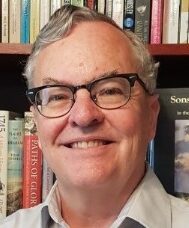 Mike is a retired lawyer, having spent his practice in a variety of ways, from private practice in administrative and corporate law, to being in-house counsel to a major telecommunications company and most recently as vice-chair of the Workers' Compensation Appeal Tribunal.   Mike has been involved in politics at a number of levels, having run twice for Parliament (unsuccessfully) for the Progressive Conservative Party and its successor and serving on many boards, locally and nationally.  He is an avid fan of history, having obtained an honours history degree from UBC and is an honorary Lieutenant Colonel of the 78th Fraser Highlanders, a historical society dedicated to the memory of the first highland regiment to serve in what is now Canada. He and his wife lived for many years in New Westminster, BC until moving in retirement to the shores of Lost Lagoon in Vancouver.